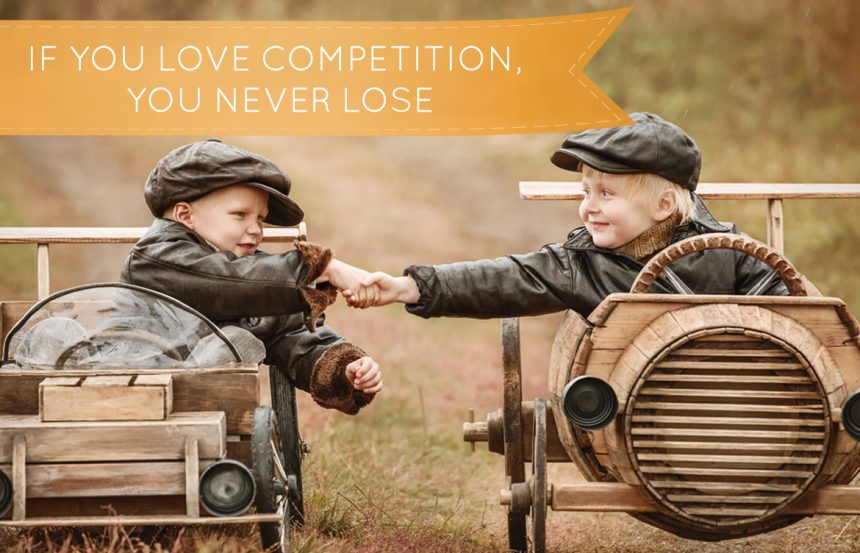 1. Background/Biography:
My name is Jamie Luner and, until recently, I have primarily been an actress. My career, which started with acting in commercials at the age of three, has allowed me to star in such well-known television shows such as "Just the 10 of Us, " "Savannah," "Melrose Place," "All My Children," and, most recently, in Steven Bochco's "Murder In The First." I am a regular on the Lifetime Movie Network, starring in dozens of female-driven thrillers. I also continue to appear as guest leads on many of today's hottest shows. In addition to acting, I enjoy the culinary arts and have graduated from the Epicurean School of Culinary Arts. I have also recently obtained a Masters in Spiritual Psychology from the University of Santa Monica.
2. The Unknown And Lessons Learned:
Proctor Gallagher Institute, L.P. ("PGI") not only teaches life-altering lessons, but it often facilitates life-changing action. I am the benefactor of both. I attended my first PGI seminar in Los Angeles in early 2016 and it made me realize that anything really is possible if you don't let paradigms continue to dictate your actions. My second PGI seminar in October 2016 certainly tested the lessons I had learned at my first seminar. In fact, my second PGI seminar set in motion a journey that has taught me countless lessons, three of which I wanted to share with you now, and has culminated in the recent release of my "Nuggets of Goodness" peanut butter squares.
A. The Unknown of Inexperience:
I'm an actress by profession. I am not a business person. It didn't hit me just how much inexperience I had until Bob Proctor announced during my second PGI seminar that I should sell my family recipe peanut butter squares online. Not only did he make this suggestion while speaking to a packed ballroom, but while also streaming the seminar to over 90 countries around the world. Making a few of these delicious gems in my kitchen is one thing – selling them to the public around the globe is quite another. At first, I was in shock. Then my mind began to race and doubt immediately began to set in. Bob then suggested I meet with the team from Rapid Crush at the session break to talk things over. When the break ended, we announced that we were forming a company to sell my peanut butter squares. This blew my mind. We were announcing a business before we even knew if my peanut butter squares could be commercially produced.
I hit the terror barrier immediately upon our announcement. I knew nothing about starting or running a business. My inner voice kept questioning my decision and reminding me of my inexperience. Throughout my experience, however, I would tell myself to stay focused on my goal, creating a company to sell my peanut butter squares, and not to listen to my paradigms. As Bob teaches, focusing on the goal – and not on the fear of the unknown – is a key to success. By focusing on one's goal you can avoid being crippled by inexperience.
B. The Unknown of Trusting the Process:
Another lesson I learned from my experience is to trust the process. Success is not based on knowing all of the answers or being able to solve all of the problems you may encounter. As Bob often reminds us, Andrew Carnegie knew absolutely nothing about making steel, but he founded U.S. Steel and became the wealthiest man in the country. He surrounded himself with people that could answer the questions and solve the problems he encountered. He also trusted this process, which is what I did. I trusted the Rapid Crush team to handle the business and product launch aspects for which I had little if any, experience. I also learned that achieving a goal is like swimming with the current. You can't always control it – and trying to do so only creates anxiety. Surround yourself with talented people, have faith and trust the process.
C. The Unknown – Confronting the Paradigm of Perfectionism
Confronting and acknowledging my perfectionism paradigm was another valuable lesson I learned during my experience. As an actress, I want to know and deliver my lines perfectly – with the right emotion and inflections. I have worked tirelessly to perfect my craft in this regard. When you are new to something, like I was to starting a business, there is an extreme amount of insecurity and need to make things perfect. Being perfect removes the likelihood of criticism and increases the likelihood of approval. Thus, I wanted things to be perfect for the peanut butter squares before I could be comfortable selling them – the perfect peanut butter, the exact same look as I would make at home and the ideal packaging. When I stepped back and thought about these "perfectionist" requirements I realized they were just another paradigm trying to stop my progress. After making this realization, I put my paradigm in perspective. Perfection is seen through the eye of the beholder. Not meeting someone's personal standard of perfection does not mean that the result isn't exceptional. More importantly, trying to achieve perfection is often just another way to avoid making a commitment to act. These were all concepts that I had heard Bob speak about, but that I didn't have an immediate emotional connection to before starting my business. I certainly have that connection now and I can call upon it whenever my paradigm of perfectionism raises its ugly head again.
Jamie Luner
I hope that sharing a few of the lessons learned from my journey in bringing "Nuggets of Goodness" from my kitchen to your home have been helpful. I know the experience has shown me that anything can be achieved if you set your heart on achieving it – with a little help from PGI and Bob Proctor! Please take a moment to see what we created by going to: www.nuggetsofgoodness.com